Holy Monastery of Konstamonitou
The monastery ranks twentieth and last in the hierarchy of the Athonite monasteries. The monastery was founded, either in the 4th century by a member of the family of Constantine the Great, or in the mid-11th century by an unrelated person hailing from the area of Kastamon. It is dedicated to Saint Stephen.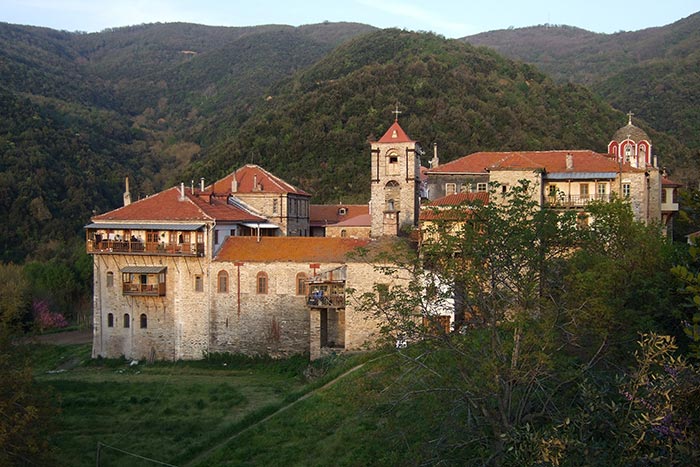 Its history during the Byzantine period is obscure, and until the 14th century it appears to have been a moderate establishment. After it was destroyed in a fire in the 1420s and restored by the Serbian magnate Radič, it attracted many monks from the South Slavic lands, and experienced a century of prosperity. A more recent benefactor was the Christian wife of Ali Pasha, Vasiliki, who largely financed the restoration of the monastery in 1819-1820.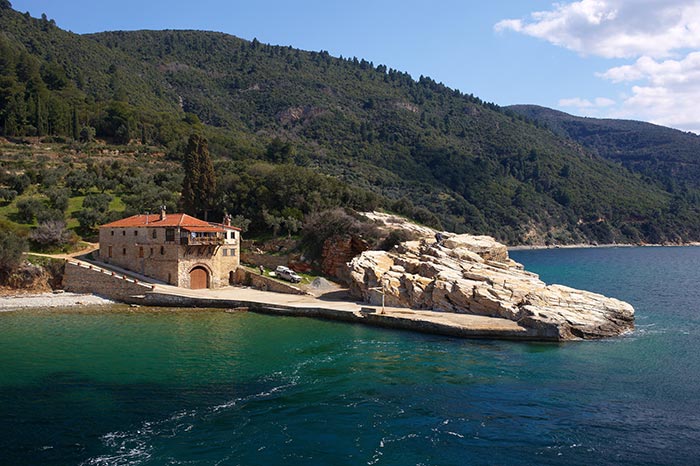 The monastery's present buildings date to the 18th and 19th centuries. The katholikon, dedicated to St Stephen the Proto-Martyr, was built in 1867, and is the fourth church on this site. The most important treasures are the three miraculous icons of St Stephan, the Virgin-who-Guides (Hodegetria) and the Virgin-who-Answers (Antiphonetria). The monastery library holds 110 manuscripts and approximately 5,000 printed books.