Holy Monastery of Philotheou
This monastery is first mentioned in 1013, recorded as the "Monastery of Pteres". Two years later is mentioned by its present name, which to be that of the founder. In the 16th century abbot was the St Dionysios who later founded the monastery of St Dionysios on Mount Olympus. The great Aghios Kosmas Aitolos (Saint Cosmas Aetolos) was a monk at this monastery in the 18th century.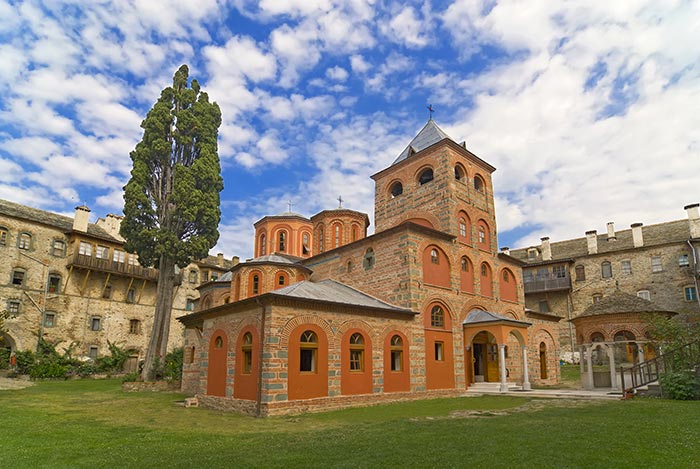 The monastery as it is today, is a mixture of buildings built in different periods of time, which took its present form in the 19th century after the fire 1871, which destroyed many wings of the monastery. The Katholikon dedicated to the Annunciation, was built in 1746 on the site of the earlier church, and frescoed in 1752 and 1765. The refectory contains wall-paintings of the 16th century.
The monastery's greatest treasure is a reversible icon showing the Sweetly-Kissing-Virgin on one side and the Crucifixion on the other.